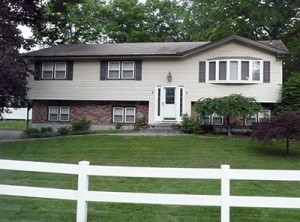 EXISTING HOMES:
The National Association of Realtors said that December sales of previously-owned homes were up 12.8% from a year ago. That brought full-year sales to 4.65 million, up 9% from 2011 and the best year for home sales since 2007, when there were 5 million homes sold just before the start of the recession.
The improved demand for homes in December led to the inventory of homes for sale to fall to 1.82 million homes on the market, the lowest supply since January 2001. The tighter supply, and the drop in distressed sales, have helped to lift home prices so that the median sales price for the year rose to $176,600, up 6.3% from 2011. That's the biggest gain in prices in since the bubble year of 2005.
Realtors are predicting strong sales should continue into 2013 and beyond. It has a forecast for 5.1 million existing home sales this year, and 5.4 million next year.
NEW HOMES:
The Commerce Department said than New U.S. single-family home sales hit a seasonally adjusted 369,000-unit annual rate.
The median price for a new home rose to $248,900 in December from $245,600 in November, according to figures that are not adjusted for seasonal swings. Rising prices are seen as a sign of improving health in the housing market.
Economists think home building added to economic growth last year for the first time since 2005. Friday's report showed 367,000 new homes were sold last year, the most since 2009.